---

Album Playbacks and Gigs
---

Album Playbacks and Gigs
3.33pm Album Playback

Date: Saturday, 13th October
Time: 3.33pm 
At 3.33pm on National Album Day we invite the Great British Public to stop what they're doing, sit back, relax and play an album of choice in full, from start to finish. It could be rejoicing in your favourite album of all-time, or selecting an album you've never heard before. 

We want to see what is your ultimate National Album Day album of choice - let us know by using the hashtag #NationalAlbumDay and handle @AlbumDayUK.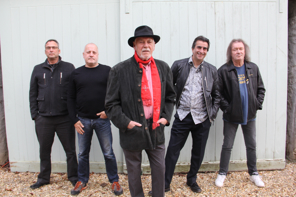 Album Playback - Procol Harum
Date: Tuesday, 9th October
London Palladium, 8 Argyll St, Soho, London W1F 7LA

Progressive rock legends Procol Harum have announced a special show at London's Palladium, where the band will perform the whole of their 1972 live album - 'Procol Harum Live: In Concert with the Edmonton Symphony Orchestra'. The recording will then be available to purchase as CD/ LP on 26th October.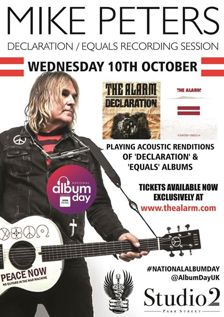 Mike Peters, The Alarm - Parr Street Studios
Date: Wednesday, 10th October
Venue: Parr Street Studios
Time: 6:00PM - 10:00PM
Tickets: https://thealarm.myshopify.com/collections/frontpage/products/national-album-day-recording

On the evening of October 10th 2018 at Parr Street Studios, Liverpool (from 6PM until 10PM),  Mike Peters will be performing, recording, discussing and re-living a very personal musical journey through a complete acoustic rendition of The Alarm's debut album Declaration, followed by a second performance of the band's most recent long player Equals. A musical journey from then until now, from 1984 to 2018.
Tickets to attend this very special Mike Peters 'Alarm' event at Parr Street Studios, are being released this Friday at 9AM exclusively via link above.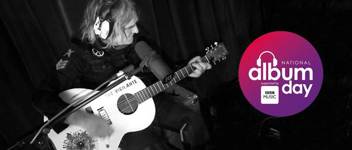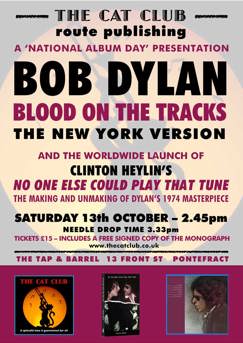 Classic Album Thursday - The CAT Club
Date: Saturday, 13th October
Time: 2:30pm - 5:00pm 
Venue: The Tap & Barrel, 13 Front Street, Pontefract,WF8 1DA 
Ticket: Entrance to the launch is £15 and includes a free copy of the book.
To mark the inaugural National Album Day, The CAT Club will be holding a Saturday matinee event with a rare version of a classic album, a book launch and a very special guest.
We welcome leading Dylan authority CLINTON HEYLIN for the worldwide launch of his new monograph 'NO ONE ELSE COULD PLAY THAT TUNE – THE MAKING AND UNMAKING OF DYLAN'S 1974 MASTERPIECE' and the playing of the New York version of Bob Dylan's seminal album, Blood on the Tracks.
Bob Dylan originally recorded Blood on the Tracks mainly acoustically in New York but, as the release of the album was imminent, he rerecorded 5 of the songs with a band in a studio in Minneapolis that had a very different feel. Not for the first time there are many who think the man himself made the wrong decision. We will be playing the original New York version.
The record will play after a presentation from Clinton. In synchronicity with other National Album Day events taking place across the country, needle drop time is 3:33pm.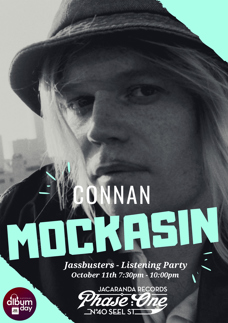 Jacaranda Records - Connan Mockasin 'Jassbusters' Listening Party 
Date: Thursday, 11th October
Venue: 40 Seel St, Liverpool, L1 4BE
Time: 7:30PM - 10:00PM
https://www.facebook.com/events/256700204889707/
https://www.skiddle.com/whats-on/Liverpool/Jacaranda-Records-Phase-One/Connan-Mockasin-Listening-Party/13336464/
Jacaranda Records are hosting an advance listening party for the new Connan Mockasin album Jassbusters a day before its official release! Entry is free but CD and Vinyl bundles are limited so pre-ordering is recommended.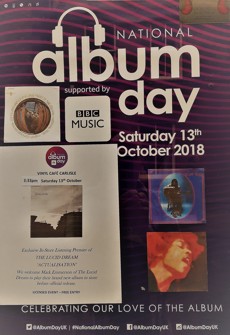 Vinyl Cafe - Listening Evenings
Date: Thursday 11th, Friday 12th and Saturday 13th, October
Venue: Vinyl Cafe, 44 Abbey St, Carlisle CA3 8TX
https://www.facebook.com/vinylcafecarlisle
Come along and celebrate the album! 'National Album Day' arrives! We have a special 3 day continuation of Vinyl Cafe's Listening Evenings. An exclusive public premier of The Lucid Dream's highly anticipated new album 'Actualisation' live-in-store before official release! @3:33pm Saturday 13th October.
Please tell us your favourite album or bring it along on vinyl LP if you can on Saturday 13th October, where we will endeavour to fit it in to our playlist each side of our schedule.
Thursday 11th - 7pm Captain Beefheart and His Magic Band - Safe As Milk
Friday 12th - 7pm Nick Drake - Bryter Layter
Saturday 13th - 7pm Jimmy Hendrix Experience - Electric Ladyland
Saturday 13th - 3:33pm The Lucid Dream - Actualisation New Album in-store playback before official release 
The Lovely Eggs - Album Playback at The Centre for Contemporary Arts, Glasgow
Date: Friday, 12th October
Venue: Centre for Contemporary Arts, 350 Sauchiehall St, Glasgow, G2 3JD

The Lovely Eggs will play their latest critically acclaimed album 'This is Eggland' live in its entirety for the first time for National Album Day 2018. Produced by Flaming Lips producer, Dave Fridman (Mogwai, Tame Impala, Mercury Rev) the band will celebrate with these special live performances in Glasgow and Edinburgh. They will perform at the Centre for Contemporary Arts on 12th October.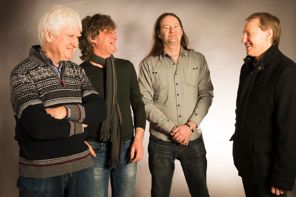 Album Playback - Barclay James Harvest
Date: Saturday, 13th October
Venue: Islington Assembly Hall, Upper St, London N1 2UD
Tickets: https://www.seetickets.com/event/barclay-james-harvest/islington-assembly-hall/1209402
Barclay James Harvest are one of the world's most successful progressive rock bands. 1974's 'Everyone is Everybody Else' is seen as the band's artistic high point. It was voted into Radio Caroline's Top 100 albums of all time and John Peel invited the band to record a session for BBC Radio One at this time. In celebration of National Album Day the band will perform their classic album 'Everyone is Everybody Else' in full, for the first and only time.

Album Playback - The Lovely Eggs
Date: Saturday, 13th October
Venue: The Bongo Club, 66 Cowgate, Edinburgh EH1 1JX

The Lovely Eggs will play their latest critically acclaimed album 'This is Eggland' live in its entirety for National Album Day 2018. Produced by Flaming Lips producer, Dave Fridman (Mogwai, Tame Impala, Mercury Rev) the band will celebrate with this special live performance in Edinburgh. They will perform The Bongo Club in Edinburgh.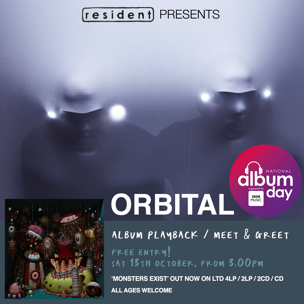 ORBITAL - Meet & Greet and Album Playback at Resident Music
Date: Saturday, 13th October
Venue: Resident Music, 28 Kensington Gardens, Brighton, BN1 4AL
Time: 3:00PM (Playback at 3:33pm)
FREE ENTRY
To celebrate National Album Day and the recent release of the fantastic 'Monsters Exist', Resident Music Brighton are thrilled to have the legendary rave-mongers and National Album Day Ambassadors ORBITAL host a special meet & greet session and an album playback! FREE ENTRY!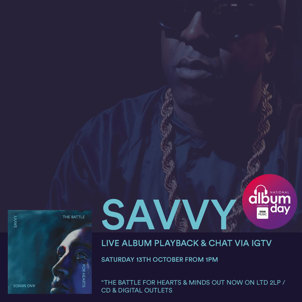 SAVVY - Saving Grace: Live Streamed Album Playback
Date: Saturday, 13th October
Venue: Instagram's IGTV and YouTube
Time: 1:00PM
LINK: https://www.instagram.com/iam_savvy/channel/

Live stream of Savvy album on IGTV and YouTube. Savvy releases his long anticipated LP 'The Battle For Hearts & Minds' featuring guest appearances from a range of artist & musicians like Aisha Zoe, DJ IQ aka Luke Storey, Lisa Luxx, Ben Maron, Malcolm Carson, Therealdemo, Dj Madhandz, Joh1st, Jade America, and more…
In Savvy's words: "It's a look at the state of the world: at our battle for power, control, for sanity & clarity. " I guess I'm questioning: what's your battle? What are you dealing with? Why's this the case? …The lyrics in the tracks relate to these questions in complex ways. They're split between logic and emotion."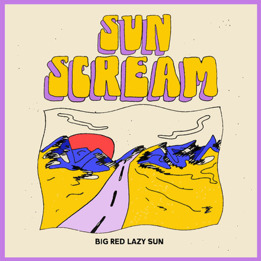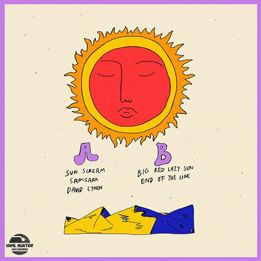 Vinyl Hunter Album Launch - Sun Scream
Venue: 56 St John's St, Bury Saint Edmunds IP33 1SN
Vinyl Hunter - Bury St Edmunds, Suffolk are delighted to announce the launch on National Album Day of local band Sun Scream's 1st EP - Big Red Lazy Sun on limited edition lilac vinyl.
This collaboration with Vinyl Hunter Recordings will be performed at Vinyl Hunter shop live on National Album Day alongside an Open Dec Day with guest DJ's playing their all time favourite albums. At 3.33pm Vinyl Hunter will be playing the all time top album voted for by their customers with Sun Scream performing tracks From Big Red Lazy Sun - a future all time favourite. They will be available to sign the 1st copies limited to 300 copies.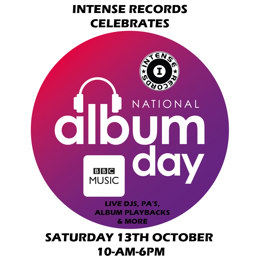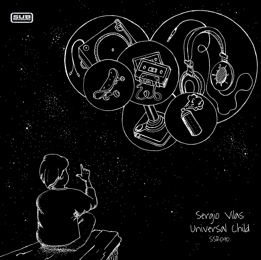 Intense Records - Sergio Vilas Album Playback of Universal Child 
Venue: Intense Records, 33-34 Viaduct Road, Chelmsford, Essex CM1 1TS
Time: 4:30PM
LINK: https://www.facebook.com/events/491473868001348

Essex, UK-based producer, DJ and live performer Sergio Vilas returns to SubSensory Recordings with his second full length album, Universal Child out later this year. Universal Child builds on Sergio's strong discography on SubSensory, including a 2014 full length LP, 'Route 94,' and his 2018 vinyl-only 'Rebate EP,' released as part of the annual Record Store Day UK celebration.  As part of the National Album Day celebrations Sergio will be giving us a live rendition of the forthcoming album at Intense Records on Saturday 13th October,  with on the fly re-editing and remixing the tracks with some surprises thrown in for good measure. This will be a one off show and will never be heard like this again, so make sure you catch it!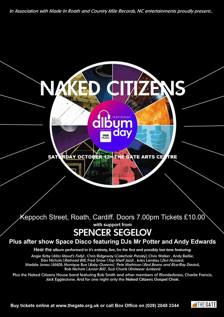 Album Playback - The Naked Citizens - The Gate Arts Centre
CARDIFF
Venue - The Gate Arts Centre, Cardiff
The genre defying Naked Citizens' astonishing first album will be landing on Earth this Autumn. To commemorate this, in support of National Album Day on October 13th at The Gate Arts Centre, for probably the only time, the vast majority of the singers who recorded this amazing record will perform the full album live as part of National Album Day. It promises to be an extraordinary night, part gig, part cabaret and part unique occasion. 
The Naked Citizens have already been included on Don Letts BBC Radio show last week. 
Facebook event link: https://www.facebook.com/events/2146953292252641/