---

Industry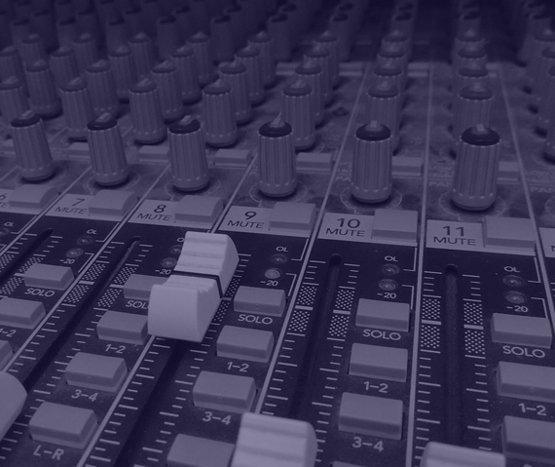 ---

Industry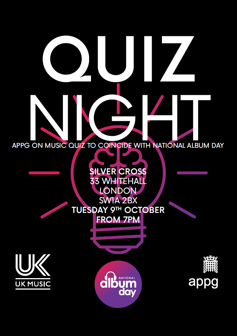 UK Music x All-Party Parliamentary Group - Quiz
Date: Tuesday, 9th October
Time: 7:00pm
Venue: Silver Cross, 33 Whitehall, London, SW1A 2BX
RSVP: felicity.oliver@ukmusic.org
All-Party Parliamentary Group on Music and UK Music are pleased to invite you to a quiz night to coincide with National Album Day. 
It is taking place on Tuesday 9 October at 7pm downstairs at the Silver Cross, 33 Whitehall, SW1A 2BX. 

Maximum of five players per team. A £2 charitable donation per player will go to Mind in support of World Mental Health Day. Great prizes on offer and the first drink is on us!  
ERA X BPI Insight Session with MiDiA Research
Date: Wednesday, 10th October
Time: 4:00PM - 6:30PM
Venue: YouTube Offices, 6 Pancras Road, London N1C 4AG

Joint industry event hosted by Entertainment Retailers Association (ERA) and British Phonographic Industry (BPI) at the YouTube offices in St Pancras Square, Kings Cross HQ and studios. In association with MiDiA Research, the evening will provide an insight session into industry research with expert panellists. Confirmed panellist - J. Willgoose Esq (Public Service Broadcasting).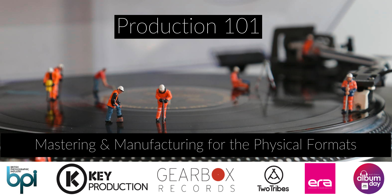 Production 101: Mastering & Manufacturing for the Physical Formats
Date: Friday, 12th October
Time: 2:00PM - 5:00PM 
Venue: Two Tribes Brewing, Tileyard Studios, Tileyard Rd, London N7 9AH
Tickets:https://www.universe.com/events/production-101-mastering-manufacturing-for-the-physical-formats-tickets-61LBPQ
Key Production with the collaboration of Gearbox Records and supported by the BPI, will be hosting Production 101: Mastering & Manufacturing for the Physical Formats. The course aims at equipping artists and record labels with the knowledge they need to better understand the mastering and manufacturing process of the main physical music formats. Topics include, but aren't limited to: Vinyl Mastering and Production, CDs & DVDs, Artwork and Printing, Project Management. 
Depending on the number of participants there will be the chance to visit Gearbox studio. There will be time afterwards for questions and 1-2-1s. Tickets are free and can booked at the link above.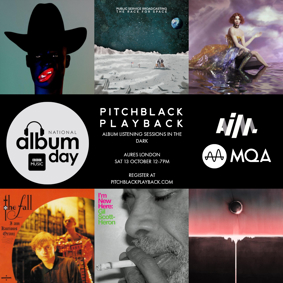 AIM x MAQ - Pitchblack Playbacks
Date: Saturday, 13th October
Venue: The Sensorium at Aures London, 18 Leake Street, London SE1 7NN
Time: 11:30AM - 6:00PM 
Tickets: http://www.pitchblackplayback.com/national-album-day/
The Association of Independent Music (AIM), in association with Pitchblack Playback and MQA, has announced an all-day, fully immersive listening event to celebrate National Album Day 2018. Pitchblack Playback, as the name suggests, allows audiences to listen to albums in the dark through high quality audio systems to experience the most visceral, powerful sound experience possible. Six albums released on independent labels will be played back in MQA to deliver 100% of the original studio performance and deliver the highest quality audio experience.
Albums:
Mogwai – Every Country's Sun (Rock Action) 
Gil Scott-Heron – I'm New Here (XL) 
The Fall – I Am Kurious Oranj (Beggars Banquet) 
Public Service Broadcasting – The Race For Space! (Test Card Recordings) 
Young Fathers – Cocoa Sugar (Ninja Tune) 
SOPHIE – Oil Of Everything Pearls Un-Insides (Transgressive)