---

National Album Day 'The Sounds Of...' Exhibition - at Manchester Piccadilly - Sep 19th - 30th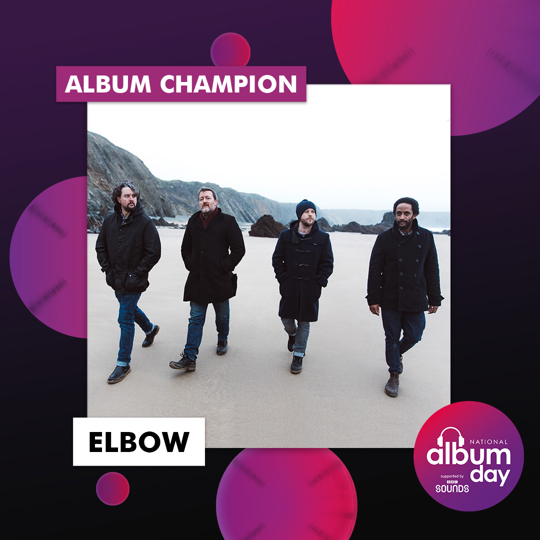 ---

National Album Day 'The Sounds Of...' Exhibition - at Manchester Piccadilly - Sep 19th - 30th
A touring exhibition celebrating The Sounds of various UK regions is set to launch as part of the National Album Day celebrations.
The public exhibition will stop at Glasgow Central Station from Wednesday 11th September before travelling to Manchester Piccadilly from Thursday 19th September, Birmingham New Street from Monday 30th September and finishing in London Bridge from Wednesday 9th October.
National Album Day artist champions representing each part of the UK, Lewis Capaldi (Scotland), Elbow (the North), Mahalia (the Midlands) and Mark Ronson (London & the South), have each selected the six albums that have influenced them; these lists will sit alongside picks from local music critics and local record stores. The Official Charts Company have also compiled the six biggest-selling albums of each area.
The Exhibition
The 'Sounds of…' exhibition will reflect all 24 album choices from these combined lists relevant to each area to present a cross-cultural view of each area's musical landscape both past and present, from BRIT Award and Mercury Prize winners through to lesser-known acts shaping and influencing the sound of each part of the UK.
Artists highlighted more than once in the exhibition include Amy Winehouse, whose albums 'Frank' and 'Back to Black' appear on both Mahalia's list and the London & South best-sellers, and The Cure, who are included on the London & the South music critic list for 'Disintegration' and the London & the South record store pick for 'Seventeen Seconds'.
Other artists to be featured in the Network Rail exhibition include The Streets, Robbie Williams, Black Sabbath, Adele, Billie Eilish, Kanye West, Laura Mvula, Fleetwood Mac, Emelie Sandé, Susan Boyle, Belle & Sebastian, Primal Scream, David Bowie, Take That, Oasis, Joni Mitchell, The Stone Roses, The Beatles, Ed Sheeran, Dizzee Rascal, Kate Bush, Dave, Blur and The Clash - who are set to release their reissue of 'London Calling' the day before National Album Day.
Locations
The general public will be able to visit the exhibition for free at the following Network Rail stations:
'The Sounds of Scotland' - Glasgow Central: 11th-19th Sept
'The Sounds of the North' - Manchester Piccadilly: 19th-30th Sept
'The Sounds of the Midlands' - Birmingham New Street: 30th Sept-9th Oct
'The Sounds of London & the South' - London Bridge: 9th-19th Oct
The Album Selections
The lists of albums were decided upon by National Album Day artist champions, music critics, record stores and Official Charts Company chart data:
Scotland - Lewis Capaldi / Fiona Shepherd (music critic, The Scotsman) / Love Music (Glasgow)
The North - Elbow / John Robb (author, critic, broadcaster) / Piccadilly Records (Manchester)
The Midlands - Mahalia / Lyle Bignon (music journalist and Birmingham Music Coalition founder) / The Diskery (Birmingham)
London & The South - Mark Ronson / Roisin O'Connor (music correspondent, Independent) / Resident Music (Brighton)