---

Yasmine & Peter Giles album pre-launch at Caffe Capital, Claygate - Oct 12th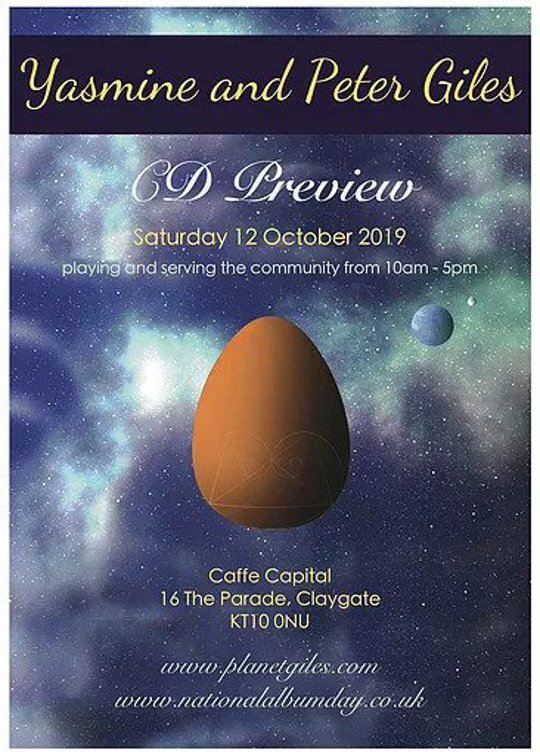 ---

Yasmine & Peter Giles album pre-launch at Caffe Capital, Claygate - Oct 12th
Yasmine & Peter will be serving drinks and snacks in a locally famous coffee shop and taking breaks to perform songs from their upcoming album throughout the day.
They will play a heady mixture of our original material from the CD plus covers on and off from 10am - 5pm.
Please pop in anytime for a cuppa, a chinwag and the crisp crackling sound of new music.