---

Billie Holiday - Lady In Satin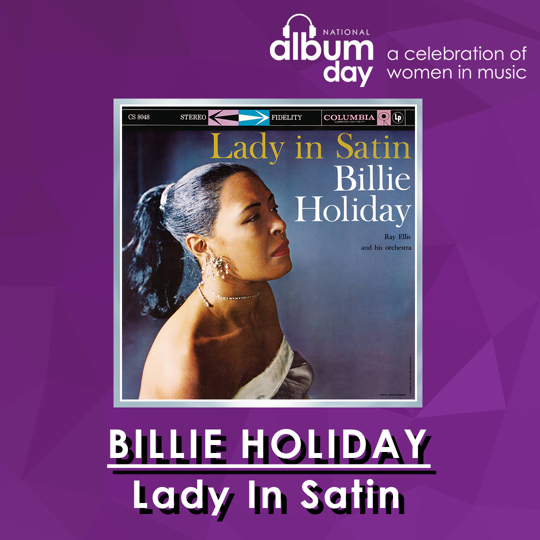 ---

Billie Holiday - Lady In Satin
Lady in Satin was the penultimate album by jazz singer Billie Holiday, originally released in 1958 on Columbia Records. She wanted the album to be in the same contemporary vein of Frank Sinatra & Ella Fitzgerald; returning to the backdrop of full orchestral arrangements. One of the most raw, emotional and deeply personal musical recordings of all time, it still manages to leave listeners speechless over a half-century later. Now pressed on a limited edition blue vinyl exclusively for National Album Day.
This is a National Album Day exclusive and is available to pre-order or buy from the 16th October from a range of retailers including independent record shops, HMV, Amazon and more. Check in with your retailer of choice to see what they have in stock.
Pre-order dates vary for National Album Day products. Please check with your local retailer and keep an eye on artist and National Album Day socials for the latest information!