---

Fanny Azzuro - Rachmaninov Preludes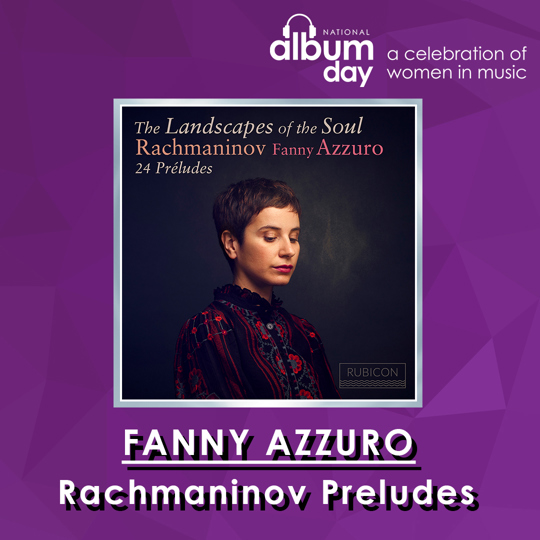 ---

Fanny Azzuro - Rachmaninov Preludes
French pianist Fanny Azzuro's debut album is devoted to the complete Preludes of Rachmaninov. Azzuro has called these works 'The Landscapes of the Soul' so wide ranging are the emotions contained within this body of work . Like all Rachmaninov these works are hugely challenging to perform, with a great range of emotional expression, rhythmic and harmonic invention and inexhaustible keyboard invention. A stunning debut album.
This is a National Album Day exclusive and is available to pre-order or buy from the 16th October from a range of retailers including independent record shops, HMV, Amazon and more. Check in with your retailer of choice to see what they have in stock.
Pre-order dates vary for National Album Day products. Please check with your local retailer and keep an eye on artist and National Album Day socials for the latest information!