---

First Aid Kit - Stay Gold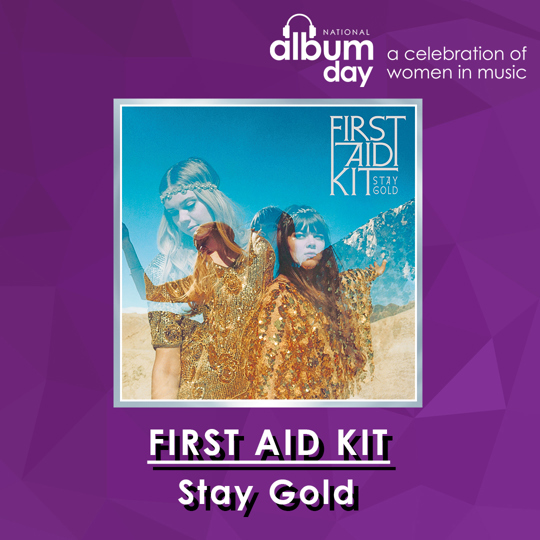 ---

First Aid Kit - Stay Gold
Stay Gold is the third studio album by Swedish indie folk duo First Aid Kit, released on 6 June 2014 and winning the Swedish Grammis award for "Album of the Year". Recorded with a 16-piece orchestra Stay Gold gives the band a fuller sound and deeper harmonies than previous releases while revelling in West End-worthy realms of drama. Themes came from Robert Frost's classic poem, Nothing Gold Can Stay. The reccord explores how "one has to learn appreciate what is and that all flows, that nothing stays." Now pressed on a limited edition gold vinyl exclusively for National Album Day.
This is a National Album Day exclusive and is available to pre-order or buy from the 16th October from a range of retailers including independent record shops, HMV, Amazon and more. Check in with your retailer of choice to see what they have in stock.
Pre-order dates vary for National Album Day products. Please check with your local retailer and keep an eye on artist and National Album Day socials for the latest information!