---

Joan Jett - Bad Reputation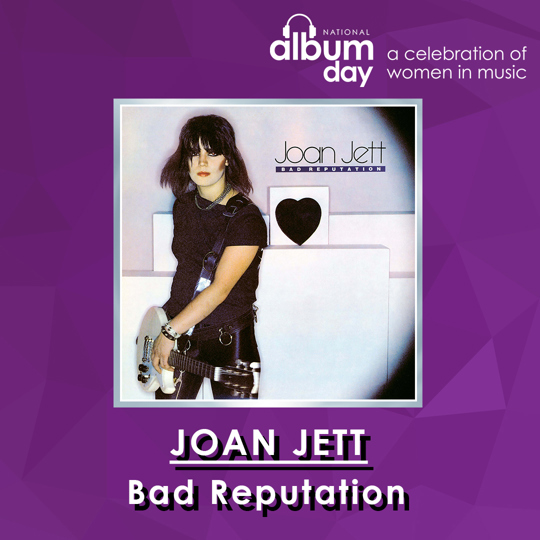 ---

Joan Jett - Bad Reputation
Bad Reputation, originally released as a self-titled album in 1980, was the debut solo studio album by originator, innovator, and visionary, Joan Jett. Bad Reputation includes five different covers illustrating both the various strands of inspiration for Jett, but also her ability to take cuts seemingly divergent from her own gritty guitar punk and make them her own. Now pressed on a limited edition purple vinyl exclusively for National Album Day.
This is a National Album Day exclusive and is available to pre-order or buy from the 16th October from a range of retailers including independent record shops, HMV, Amazon and more. Check in with your retailer of choice to see what they have in stock.
Pre-order dates vary for National Album Day products. Please check with your local retailer and keep an eye on artist and National Album Day socials for the latest information!