---

Judie Tzuke, Beverley Craven, Julia Fordham - Woman To Woman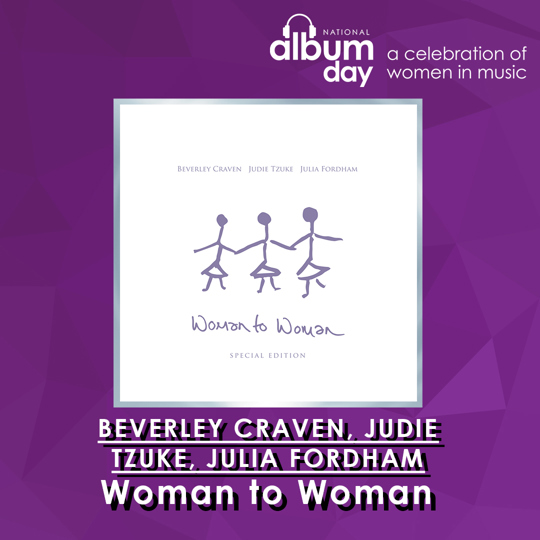 ---

Judie Tzuke, Beverley Craven, Julia Fordham - Woman To Woman
For National Album Day 2021, the Woman to Woman team of Beverley Craven, Judie Tzuke and Julia Fordham lend their overwhelming support by releasing a Special Edition of their original 'Woman To Woman' studio album, available to pre-order now.
The album artwork includes drawings by Judie Tzuke and proudly illustrates her perception of the friends together as endearing match-stick girls. Delivered in CD and Limited Edition Picture Disc vinyl formats, the vinyl version features the lyrics of their anthem 'Safe'. This bonus edition carries all the tracks from the original studio album with an additional bonus live version of 'Safe' recorded on their acclaimed UK tour which saw them perform to over 35,000 fans.
This is a National Album Day exclusive and is available to pre-order or buy from the 16th October from a range of retailers including independent record shops, HMV, Amazon and more. Check in with your retailer of choice to see what they have in stock.
Pre-order dates vary for National Album Day products. Please check with your local retailer and keep an eye on artist and National Album Day socials for the latest information!