---

Marianne Faithfull - Broken English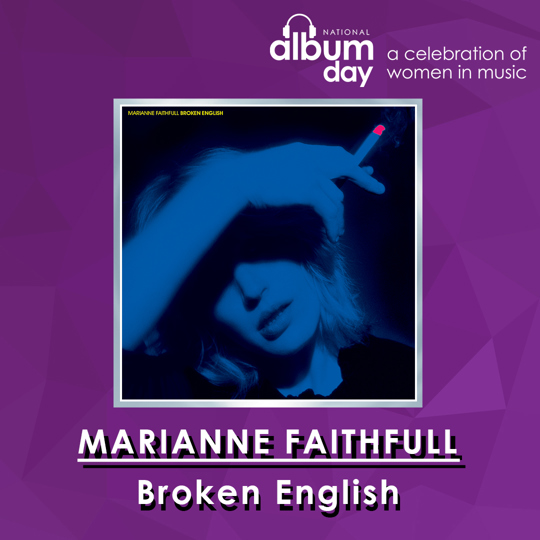 ---

Marianne Faithfull - Broken English
Marianne Faithfull's 'Broken English' is available on pink vinyl for National Album Day!
This is a National Album Day exclusive and is available to pre-order or buy from the 16th October from a range of retailers including independent record shops, HMV, Amazon and more. Check in with your retailer of choice to see what they have in stock.
Pre-order dates are varying for National Album Day products. Please check with your local retailers and keep an eye on artist and National Album Day socials for the latest information!