---

Mayfield Records House Band - Mayfield Soul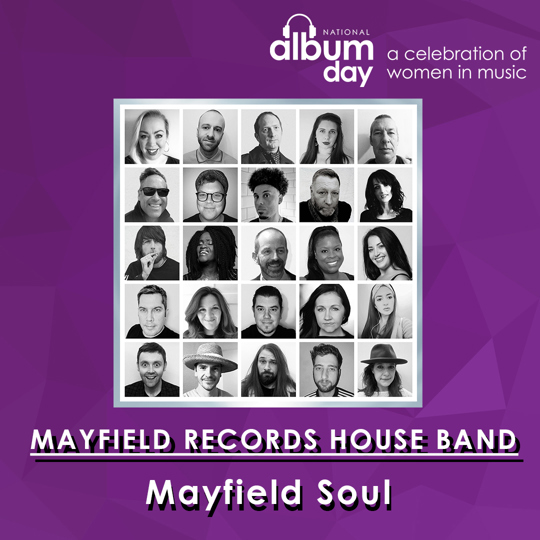 ---

Mayfield Records House Band - Mayfield Soul
Mayfield Soul is a 12-track LP feauring 6 powerhouse female lead vocalists. All are new original soul tracks recorded at Mayfield Studios. The house band is a collective of singers and musicians. 'Mayfield Soul represents a collaboration of approximately 30 artists. Release date is Friday October 15th.
This is a National Album Day exclusive and is available to pre-order or buy from the 16th October from a range of retailers including independent record shops, HMV, Amazon and more. Check in with your retailer of choice to see what they have in stock.
Pre-order dates vary for National Album Day products. Please check with your local retailer and keep an eye on artist and National Album Day socials for the latest information!