---

Omara Portuondo: Buena Vista Social Club Presents (Limited Edition)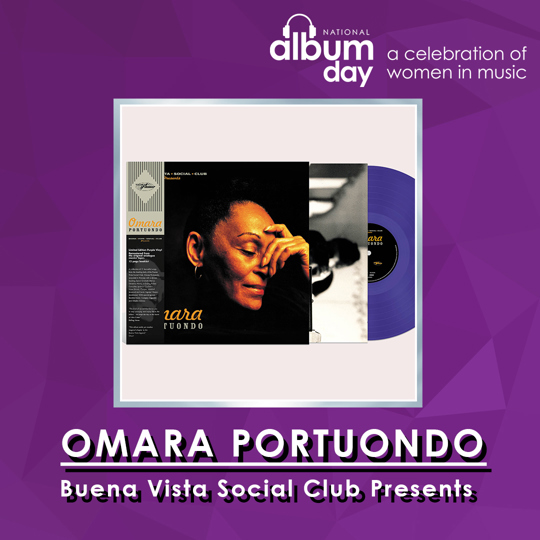 ---

Omara Portuondo: Buena Vista Social Club Presents (Limited Edition)
Limited Purple Colour Vinyl For National Album Day 2021.
Omara Portuondo, the leading lady of the Buena Vista Social Club, is one of Cuba's most celebrated voices. The album 'Buena Vista Social Club Presents Omara Portuondo' was released in 2000 in the wake of the phenomenal reception of the original Buena Vista Social Club album. Recently remastered from the analogue masters specially for its first LP release, this edition sees the album pressed on limited edition purple vinyl.
Omara is backed by a dream band formed of many of the original Buena Vista Social Club members including Ibrahim Ferrer (vocals), Rubén González (piano), Compay Segundo (guitar) and Orlando 'Cachaito' Lopez (bass).
"The kind of record that forces you to stop worrying and enjoy life to the fullest.. an exquisite trip to the heart of Afro-Cuba." – Rolling Stone "This album adds yet another magical chapter to the Buena Vista legend." - Uncut
This is a National Album Day exclusive and is available to pre-order or buy from the 16th October from a range of retailers including independent record shops, HMV, Amazon and more. Check in with your retailer of choice to see what they have in stock.
Pre-order dates vary for National Album Day products. Please check with your local retailer and keep an eye on artist and National Album Day socials for the latest information!