---

Patti Smith - Horses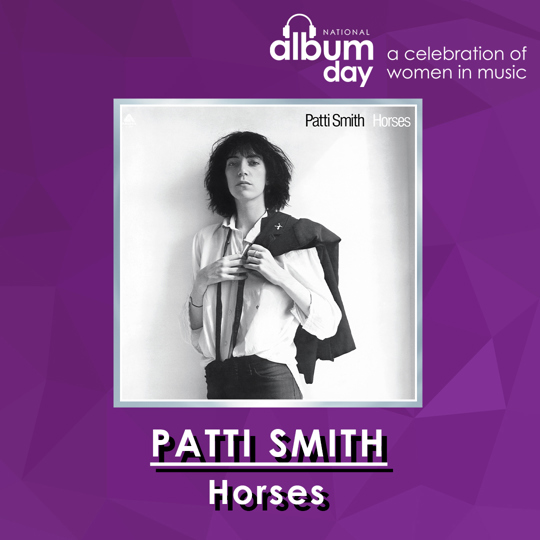 ---

Patti Smith - Horses
Horses was the debut studio album by American musician Patti Smith. Originally released on November 10, 1975 by Arista Records. When she emerged Smith's music was hailed as the most exciting fusion of rock and poetry since Bob Dylan. An album by punk's numero uno poet/priestess, produced by the coolest member of the Velvets (John Cale) with a Robert Mapplethorpe cover - the raw combination of poetry, shamanistic chant and rock 'n' roll thrills! Now pressed on a limited edition white vinyl exclusively for National Album Day.
This is a National Album Day exclusive and is available to pre-order or buy from the 16th October from a range of retailers including independent record shops, HMV, Amazon and more. Check in with your retailer of choice to see what they have in stock.
Pre-order dates vary for National Album Day products. Please check with your local retailer and keep an eye on artist and National Album Day socials for the latest information!