---

Sinead O'Connor - So Far... The Best Of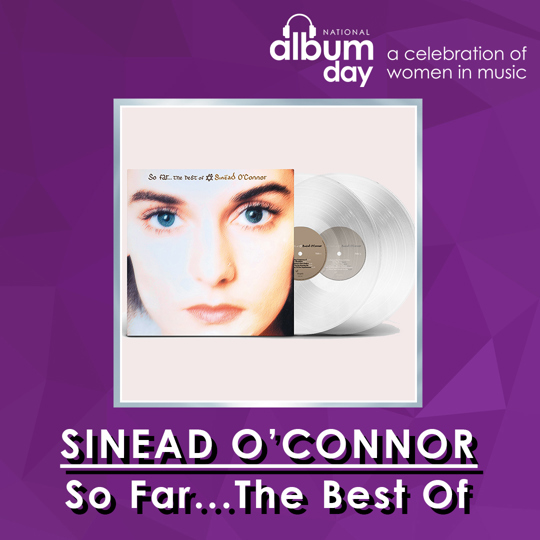 ---

Sinead O'Connor - So Far... The Best Of
So Far...The Best Of brings together the highlights of Sinead O'Connor's four albums available via Chrysalis Records.
Originally released in 1997, it features the Number 1 worldwide hit "Nothing Compares 2 U", as well as her early singles "Troy" and "Mandinka".
This record showcases Sinead's enormous talent and fearless uncompromising style. Available on vinyl for the first time.
The album is presented in a 5mm sleeve and includes the tracks "Success Has Made A Failure Of Our Home", as well as "Heroine" and "Just Like U Said It Would B" which were previously only available on the US version.
This is a National Album Day exclusive and is available to pre-order or buy from the 16th October from a range of retailers including independent record shops, HMV, Amazon and more. Check in with your retailer of choice to see what they have in stock.
Pre-order dates vary for National Album Day products. Please check with your local retailer and keep an eye on artist and National Album Day socials for the latest information!