---

Solange - Seat At The Table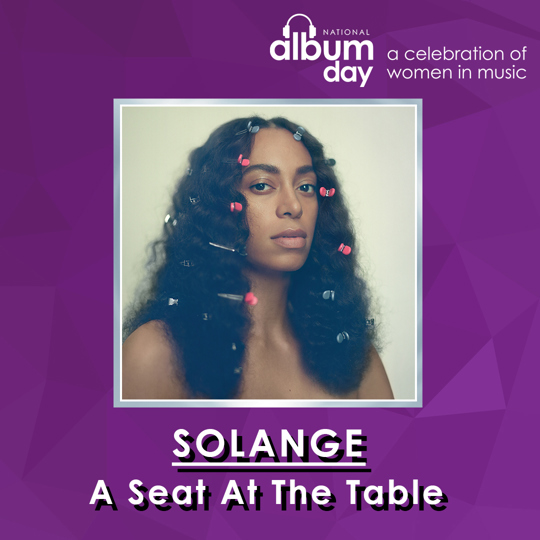 ---

Solange - Seat At The Table
Seat at the Table is the third studio album by American singer-songwriter Solange. Released on September 30, 2016. In a statement, Solange described the album as "a project on identity, empowerment, independence, grief and healing." Features the iconic record "Cranes in the Sky" which won the Grammy for Best R&B Performance. Exploring prejudice and blackness, Solange's A Seat at the Table is thankfully the journal we don't get the time to write, the conversations we don't get to have and the exclamations we're too tired to repeat." Now pressed on a limited edition white vinyl exclusively for National Album Day.
This is a National Album Day exclusive and is available to pre-order or buy from the 16th October from a range of retailers including independent record shops, HMV, Amazon and more. Check in with your retailer of choice to see what they have in stock.
Pre-order dates vary for National Album Day products. Please check with your local retailer and keep an eye on artist and National Album Day socials for the latest information!