---

Various Artists - Different Frequencies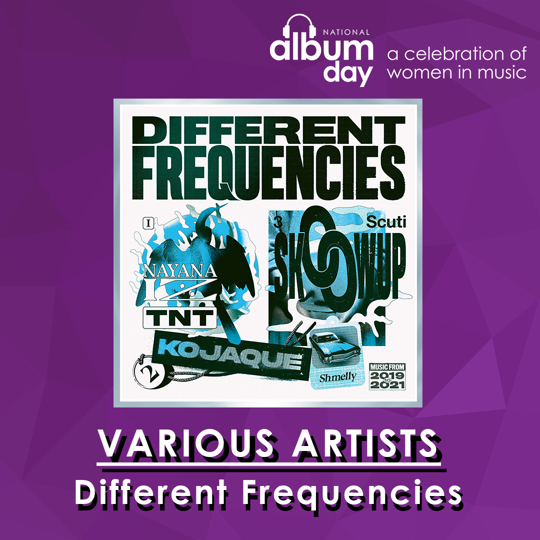 ---

Various Artists - Different Frequencies
'Different Frequencies' is a compilation album, exclusive to 12" transparent blue vinyl and released on Nation Album Day 2021. With each track a standout record in its own right, this compilation album showcases a new generation of exciting artists at the start of their journeys. The album features Different Recordings artists such as Greentea Peng, p-rallel, NAYANA IZ, Kojaque and many more with genres ranging from UK Rap, R&B, Electronic. 'Different Frequencies' brings together some of the highlight releases over the last couple of years from the label, this being some artists first tracks cut to vinyl.
This is a National Album Day exclusive and is available to pre-order or buy from the 16th October from a range of retailers including independent record shops, HMV, Amazon and more. Check in with your retailer of choice to see what they have in stock.
Pre-order dates vary for National Album Day products. Please check with your local retailer and keep an eye on artist and National Album Day socials for the latest information!