---

The Staves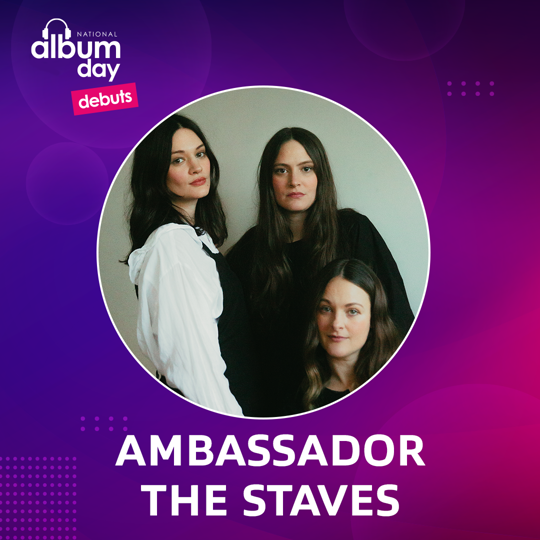 ---

The Staves
Acclaimed indie-folk trio The Staves said: "We are honoured and excited to support National Album Day. The album format is so important and has shaped the way we listen to and make music.
Growing up listening to Beatles albums we would know them so well that we'd know not only which track was coming next, but exactly how many seconds it would be until it began, and what key it would be in.
Our debut album, Dead & Born & Grown captured what we were doing live - playing our songs with an acoustic guitar, a ukulele and three-part harmonies - and it marked the beginning of our journey as recording artists in earnest. The album took us around the world to new audiences and into the arms of talented and inspiring musicians and collaborators and we are forever grateful that it connected with people.
Albums create a world for you to inhabit as a listener, where songs are set in the context of a wider body of work, allowing for music and magic of all shades to happen until the needle leaves the record.
But albums stay with you, and you can revisit that world whenever you need to get back into it. Indeed, they shape your world, too, and become part of your life as it goes on.
Long live the album!"