---

Ward Thomas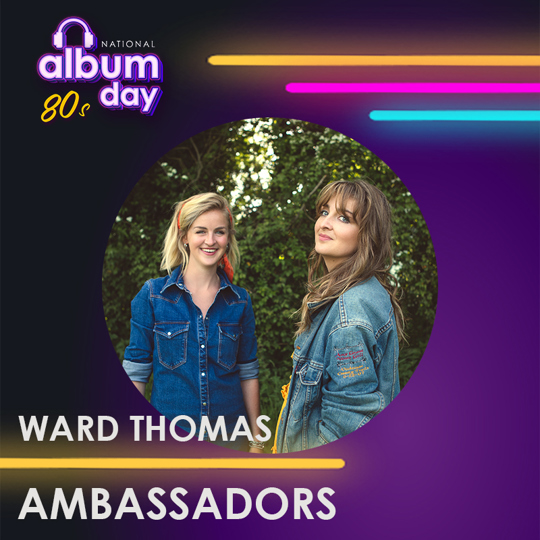 ---

Ward Thomas
Ward Thomas, whose second studio album became the first album by a UK country act to reach Number 1 on the UK Albums Chart said:
"Albums are so important to us because they are a perfect time capsule showing where a specific artist is at a specific time. By listening to an album in full you can really get to know an artist. There really isn't anything else that can do that."
"This year's National Album Day is celebrating the 80s!! Music from the 80s has shaped so many genres of music to this day and personally we loved albums like 'Graceland' by Paul Simon. The decade had so many exciting musical cultures blended into one and it inspired us to create music with an open mind. It made us approach music in a way that is never genre specific. Album's such as 'Graceland', 'New Jersey' by Bon Jovi, 'Purple Rain' by Prince are big albums for us! The musicianship is just unreal and the messages in so much of the songwriting were very philosophical. A lot of music from the 80s has inspired the way we create music now!"