---

Ambassador India Arkin shares her story on the release of her debut album 'Home Truths'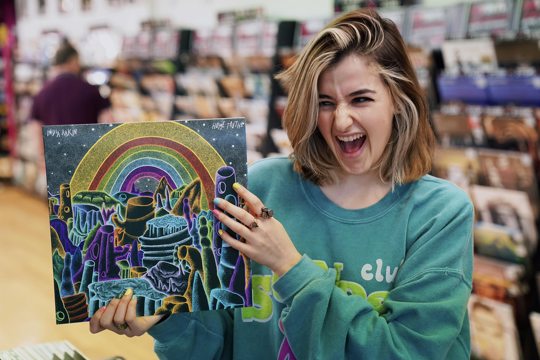 ---

Ambassador India Arkin shares her story on the release of her debut album 'Home Truths'
National Album Day 2022 Ambassador, India Arkin is set to release her debut album 'Home Truths' on Saturday 15th October. India reflects on the last year which has led her to this moment. 
9 DAYS
My solo project truly began with the release of my debut single 'Dashboard Dancing' late in the summer of 2021. In December of that year, I began my introduction to playing in the Newcastle music scene.
During this time, I quickly caught the attention of BBC Introducing Northeast, where thanks to Nick Roberts and Rianne Thompson my song was played on air. It was then, that I found myself quickly falling into regular shows, and by January 2022 I followed this with the release of three new singles and my debut EP 'No Innocent Bystander'.
The EP hurled me into a completely new league, and so following an amazing reaction from the local scene, I found my song 'Phototaxing' was added to Tom Robinson's BBC Radio 6 Introducing Mixtape.
That March, I played a live show at HMV Newcastle and several months later HMV approached me about this amazing opportunity to release my debut album, but they told me: "You only have 9 DAYS to do it". I was only in the UK for three of those nine days.
Around this time, I had also been selected for a residency at the prestigious Sage Gateshead, as well as hosting my own weekly show so the pressure was on, but I loved every minute of it!
I have always had a passion for music. Having found myself inspired by an eclectic mix of artists including Billie Eilish, Declan McKenna, Still Woozy and Florence + The Machine.
Albums have always struck me as having personal significance. I think creating a body of work in the form of an album allows the artist to create a full narrative through their songs and take their listeners on a journey – creating a more intimate relationship between listener and artist.
Also, as a fine art student, I've always designed my own artworks for my releases, and have found that the combination of visual art and music can be a more accessible way to communicate with people and give a voice to important messages in an authentic way, this only being accentuated by the power of an album.
One of my personal favourite debut albums is Sam Fender's 'Hypersonic Missiles' because he represents a huge body of talent in a highly underrated but absolutely incredible Northeast music scene. I also massively draw inspiration from the raw honesty of his writing and the significance of creating a platform to directly address important current issues and topics.
My album "Home Truths" is written as a comment on the passing of time and encapsulates a raw insight into the turbulence of life, through a series of conversational songs. It is really exciting to be releasing the album and to be able to kick off the tour in Newcastle.
'Home Truths' is out on all major streaming services from the 15th October, and available to pre-order on vinyl now on the HMV website.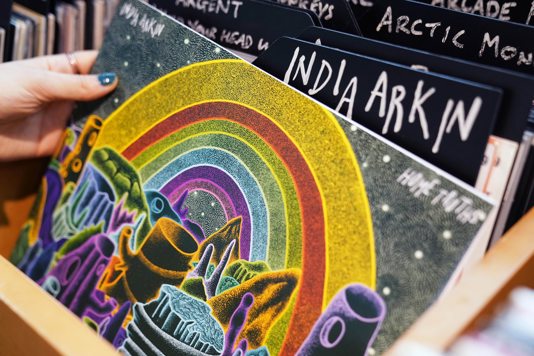 You can also keep up to date with me and follow my journey at the following links:
Instagram:@india.arkin
Facebook:@indiaarkin
Twitter:@indiaarkin
TikTok:@indiaarkin