---

BBC Radio 2 Reveals the Biggest Albums of All Time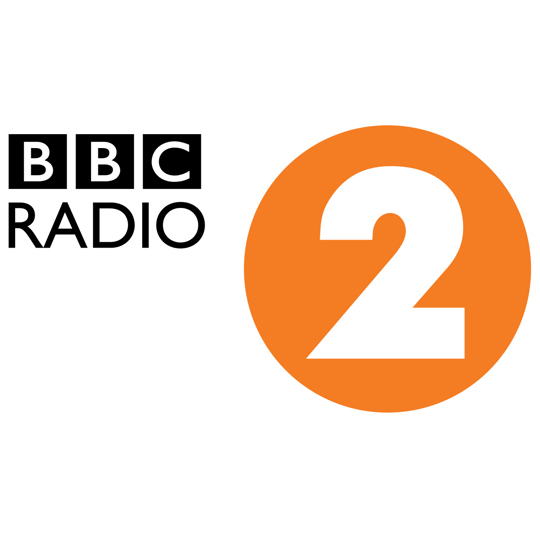 ---

BBC Radio 2 Reveals the Biggest Albums of All Time
BBC Music plans to celebrate the first ever National Album Day on Saturday 13 October with programming on Radio 1, 1Xtra, Radio 2, Radio 3, Radio 4, 6 Music, and BBC Four across the week and on the day itself.  Highlights include Radio 2's Pick of the Pops with Paul Gambaccini revealing the Top 40 biggest studio albums ever, a three-hour special on The Beatles' The White Album presented by Martin Freeman on Radio 6 Music with never-heard-before material from the album, and a Radio 4 Mastertapes with Elvis Costello.
James Stirling, Head of Content, BBC Music, said:  "BBC Music supports artists and their albums on a daily basis across our programming.  We are very proud to support the inaugural National Album Day, where we will shine the spotlight on an incredible range of music and artists."
On Radio 2, Pick of the Pops (13 October, 1-3pm) will feature the Top 40 countdown of the biggest studio albums of all time – the all-time Official Studio Albums Chart, as compiled by the Official Charts Company and based on sales and streams dating back to 1956.  Listeners will discover where such artists as ABBA, Adele, The Beatles, Coldplay, Fleetwood Mac, Madonna, Oasis, Pink Floyd, Michael Jackson, Dire Straits and Take That will feature on the list. 
Paul Gambaccini, said:  "PICK OF THE POPS reveals Britain's all-time Top 40 biggest albums.  There are classics and hits of the moment, predictable favourites and surprises, and they are all worth hearing.   It was in 1967 that Sgt. Pepper's Lonely Hearts Club Band by the Beatles became the first album to sell over ten million copies worldwide, a figure that was frequently topped in the following forty years.  Only last month Adele's manager predicted that her 25 album would be the last to sell twenty-five million."
The top 20 artists and albums in alphabetical order are:
ADELE – 21 & 25
AMY WINEHOUSE – BACK TO BLACK
BEATLES – SGT PEPPER'S LONELY HEARTS CLUB BAND
DIDO – NO ANGEL
DIRE STRAITS – BROTHERS IN ARMS
ED SHEERAN – X
FLEETWOOD MAC – RUMOURS
JAMES BLUNT – BACK TO BEDLAM
LEONA LEWIS – SPIRIT
MEAT LOAF – BAT OUT OF HELL
MICHAEL BUBLÉ – CRAZY LOVE
MICHAEL JACKSON - BAD &THRILLER
OASIS – WHAT'S THE STORY MORNING GLORY
PINK FLOYD – THE DARK SIDE OF THE MOON
SHANIA TWAIN – COME ON OVER
SIMON & GARFUNKEL – BRIDGE OVER TROUBLED WATER
SIMPLY RED – STARS
THE VERVE – URBAN HYMNS
The full list of 40 albums, in alphabetical order, is here
 http://www.bbc.co.uk/programmes/articles/46fd9ab0-0ba2-4612-8462-57007fc9e7a8
A total of 33 different acts are in the chart – one with three albums, while five acts have two albums including Adele and Michael Jackson.  In total the list features 18 bands, 10 female artists and 12 male artists.  Of these, 25 are British acts, eight are US, four Canadian, two Irish and one US/UK band.
In 6 Music Celebrates The White Album with Martin Freeman (14 October, 3-6pm), the award-winning actor and huge Beatles fan presents this three-hour special on the group's revolutionary 1968 release.  With enlightening, entertaining and surprising insights, this showpiece event includes performances and contributions by fans, experts and critics.  Special guests introduce and explain a sample of never-before-heard material from the album's fabled Esher sessions at George Harrison's house.  This will also be a Listening Party for the whole original double album with all tracks enjoyed over an afternoon with commentators and contributors.
Martin digs deep, breaking down different tracks' ground-breaking musical structures, compositions and lyrics.  He introduces master tapes and goes inside Abbey Road, meeting those who were there back then and are there right now, mixing the new release for later this year.  He explores turbulent 1968 - a period, as reflected on the album, when peace and love started to evolve into something different.  Martin explores the album's influence in the many covers and samples, from Dangermouse to Wu-Tang Clan. Guests and contributors include producer Giles Martin - son of The Beatles' producer Sir George Martin, actor Bill Nighy, Gail Renard (a Canadian broadcaster who got to know John and Yoko at the Montreal bed-in), master musician and producer Nile Rodgers, journalist John Harris, The Anchoress and actor John Simm.  It will feature BBC archive clips of John, Paul, George and Ringo, Sir George Martin, producer Chris Thomas and others recorded at the time.
BBC Music will be marking National Album Day with a range of programming.  On Radio 4, from his critically acclaimed debut album, My Aim Is True - released in 1977 - to Look Now, his first new album in five years, Elvis Costello is widely recognised as one of Britain's best songwriters.  In a special edition of Mastertapes (13 October, 10.30am), presented by John Wilson, the consummate album artist talks and plays his way back through a career spanning five decades.  From early classics like Watching The Detectives, Accidents Will Happen, and Almost Blue, all the way through to Jimmie Standing In The Rain, Unwanted Number and Under Lime, his talent for wordplay has remained undimmed.  Costello remains a composer who works across a range of styles, always mining a deep, rich seam of melodic and harmonic treasures - all on display in this programme recorded in the iconic BBC studios at Maida Vale.  Accompanying him is his career-long collaborator, pianist Steve Nieve.
On Radio 1, Annie Mac (7-9pm) celebrates her favourite artists including Sampha, Wolf Alice, Twenty One Pilots, and Christine and The Queens talks about the albums which changed their lives.  Radio 1Xtra's MistaJam (Mon-Thurs, 4-7pm) show will feature four Hip Hop albums from the past 20 years including Drake, Lil Wayne, 50 Cent and Jay Z.  Over the weekend Radio 2's Sounds Of the 60s, 70s & 80s will include features on classic albums of their respective decades.  Radio 3's Andrew McGregor talks to Simon Heighes on Record Review (13 October, 9.00am-12.15) about the history of the classical record album, from the early days of 78s to the present day.  Throughout the Saturday on 6 Music, presenters will each select an album they love, playing tracks, interviewing guests and featuring clips and archive to contextualise each record - Mary Anne Hobbs selects Bowie's Blackstar (7-10am), Huey Morgan - Talk Talk's Spirit of Eden (10am-1pm), Liz Kershaw - Pink Floyd's Dark Side of The Moon (1-3pm), and an exclusive chat with Nick Mason plus a rare archive interview Liz did with the late Storm Thorgerson in 2011 who designed the album's cover sleeve, Gilles Peterson-Atmosfear's En Trance (3-6pm), Craig Charles-Stevie Wonder's Talking Book (6-9pm) and Tom Ravenscroft-Helena Jauff's Qualm (9pm-midnight).  While BBC Four will broadcast two Classic Album shows featuring The Beach Boys – Pet Sounds and Paul Simon's Graceland (13 October, 11.45pm & 12.45am).  
10th October 2018
Note for Editors
Official Studio Album Chart - All-time is for studio albums therefore does not include compilation albums, greatest hits or film soundtracks, but will include concept albums.  The list is compiled from physical sales, album downloads and album streams.  The top 40 ranks albums by combining physical sales, downloads and streams across 62 years in the UK.
To find out more about National Album Day please visit www.nationalalbumday.co.uk or find us at @AlbumDayUK / #NationalAlbumDay on socials.
ENDS