---

Britons are turning to albums to boost their mental well-being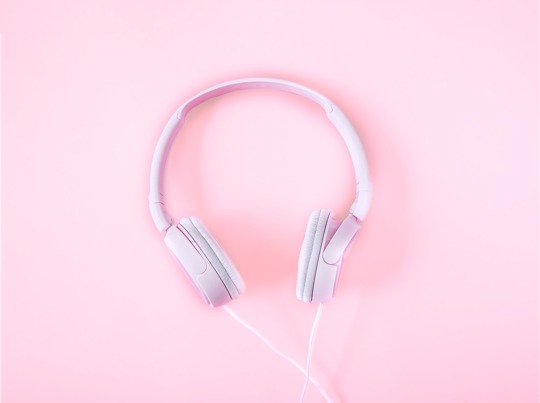 ---

Britons are turning to albums to boost their mental well-being
Millions of stressed Britons are turning to their music collections to help them de-stress, according to new research specially commissioned for this year's National Album Day.
The results, announced also ahead of tomorrow's World Mental Health Day, indicate a strong link between listening to albums and mental well-being with respondents overwhelmingly agreeing that album listening is a source of comfort.
The research supports this year's #DontSkip theme to National Album Day, which encourages fans to listen to albums in full and also serves to highlight the well-being and mental health benefits of album listening as a form of musical mindfulness.
THE POSITIVE MENTAL BENEFITS OF LISTENING TO ALBUMS

 

Agree

Disagree

Net positive

Listening to albums helps me relax

82.9%

2.7%

80.2%

Listening to albums can make me feel better if I'm feeling a bit down

76.4%

3.5%

72.9%

Listening to my favourite albums is a source of comfort

74.3%

5.3%

69.0%

I often listen to my favourite albums when I feel as though I am in need of a bit of a lift

64.7%

9.1%

55.6%
Source: Entertainment Retailers Association. Based on a survey of 2019 adults conducted by Fly Research in August 2019
Author & Academic Dr Julia Jones (aka Dr Rock) said: "We've been aware of the scientific evidence regarding the positive effects of music on the brain and body for decades. We also know that taking "time out" of our hectic schedules is essential to maintain our well-being. So the album offers a perfect recipe for delivering the cocktail of neurochemical and physiological benefits, while also ensuring we enjoy an extended break. It's an experience with a built-in stopwatch so there's no need for clock watching. We can just sit back and enjoy the effects. The album is a particularly effective intervention at night when we're approaching bedtime. Sleep has been identified as an absolutely critical factor in wellbeing and listening to a low tempo relaxing album can help get us into 'sleep mode' and increase the likelihood of a solid 8 hours of rest and recovery. For that reason alone we should all be switching off the TV and listening to an album before bed every night."
Listening to an album right through is more likely to improve your mood than gardening, taking exercise, having a nap or watching TV, suggests the report. Album listening comes just behind comfort-eating and is neck-and-neck with reading as a source of wellbeing, it says.
WHICH OF THE FOLLOWING HELPS IMPROVE YOUR MOOD AND MENTAL WELL-BEING?

Activity

Helps a lot

Eating your favourite food

37.1%

Reading a book, magazine or newspaper

34.8%

Listening to an album

34.4%

Doing some exercise

33.4%

Watching a film

29.6%

Watching TV

28.0%

Gardening

23.7%

Taking a nap

25.5%
Source: ERA. As above
Elsewhere in the report:
Nearly 60% of people agree that listening to albums is "to listen to the artist's music in the way that they intended";
Nearly half of people agree that listening to albums is the best way to connect with an artist and their music;
Listening to music in album-form is narrowly agreed to be more satisfying than listening to a mixture of music on a playlist;
Three times more people agree than disagree that listening to albums is more satisfying than listening to the radio.
ALBUM LISTENING IS MORE SATISFYING THAN LISTENING TO RADIO

 

Agree

Disagree

Net positive

I find listening to albums more satisfying than listening to the radio

47.6%

15.2%

32.4%

I find listening to albums more satisfying than listening to a mixture of music on a playlist

31.1%

28.6%

2.5%

Listening to albums is the best way to connect with an artist and their music

49.3%

12.3%

37.0%

Listening to albums is to listen to the artist's music in the way that they intended

59.7%

7.2%

52.5%
Source: ERA. As above
ERA CEO Kim Bayley, "National Album Day is fundamentally a celebration of the cultural impact of the album. What is striking about this research is it's a potent reminder that album listening can also have psychological benefits too. We tend to regard listening to music purely as entertainment, but at a time when there are real concerns about stress levels and mental health, this research indicates that British music fans are effectively self-medicating with their favourite albums. Reading and album-listening seem to have similar benefits," says Bayley, "and given the concerns about obesity, both are probably better for us than comfort eating."

Geoff Taylor, Chief Executive BPI said "Music is a wonderful way to relax, but its benefits can go much deeper when the listener really takes the time to slow down and immerse themselves in the whole album as the songwriter intended. Fans can engage with what the artist is saying to them, and, as the survey suggests, it's this point of empathy and the emotional connection it enables, that can help to encourage mindfulness and wellbeing."