---

Get involved with Album Hunt!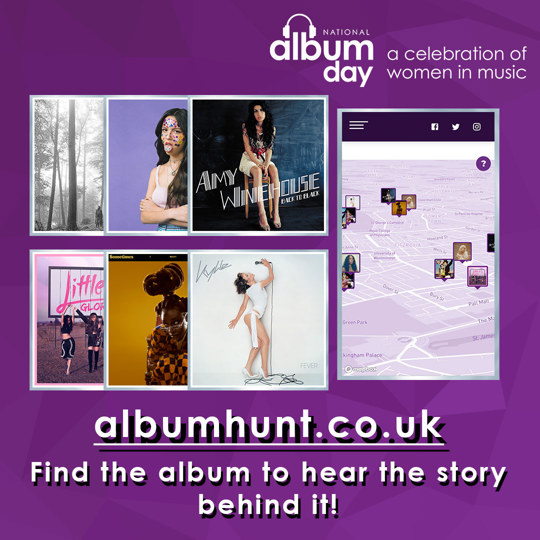 ---

Get involved with Album Hunt!
For National Album Day, we have launched an interactive in-browser experience with Landmrk, with music fans invited to go on a trail focusing on 10 iconic albums by women artists, including Amy Winehouse's Back to Black, Solange's A Seat at The Table and Dua Lipa's Future Nostalgia.
The trail of 10 albums will be available in multiple cities throughout the UK, with the hotspots outlined on a map via albumhunt.co.uk.
Users will have to locate ten albums near their location, and at each hotspot unlock an exclusive testimonial by a journalist about one of the iconic albums. At each location there will also be an opportunity to enter a free competition to win a National Album Day bundle featuring a Bowers & Wilkins Formation Wedge and a collection of National Album Day vinyl products.
Locations across the country include record shops, venues, and outside area, and you can also get involved by visiting one of our National Album Day billboard and scanning the QR code! Find out more information and get involved at albumhunt.co.uk!