---

Launching our official 2020 hashtag: #MyAlbumEscape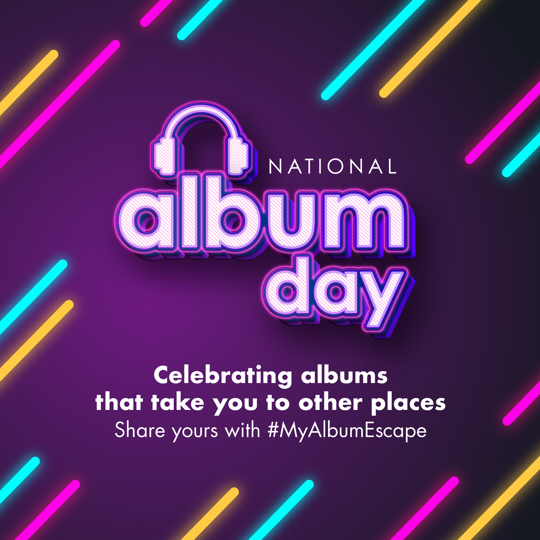 ---

Launching our official 2020 hashtag: #MyAlbumEscape
Thursday 1st October: This morning, we have launched our official hashtag for 2020; #MyAlbumEscape 
It has been a turbulent year for everyone and for many, music forms an essential part of their escapism, even if for a brief moment.
Which is why we're asking you to tell us the albums that provide escapism and the records that lift your mood. It could be the album that has got you through lockdown or a record you turn to and turn on to take yourself elsewhere.
With live music events having all but vanished, it's time to celebrate how music still has a positive role to play in our lives, with albums a cornerstone of this experience.
From October 1st and culminating on October 10th, we're encouraging people to share their choices using the hashtag #MyAlbumEscape on Instagram, Instagram Stories, Facebook and Twitter.
Alongside an image of the album, we're asking you to share the story behind the record and why it's so important to you.
Please tag @AlbumDayUK in your posts alongside #MyAlbumEscape and encourage your friends to do the same as we build up to National Album Day 2020 on October 10th.