---

Lewis Capaldi reveals his most influential albums of all time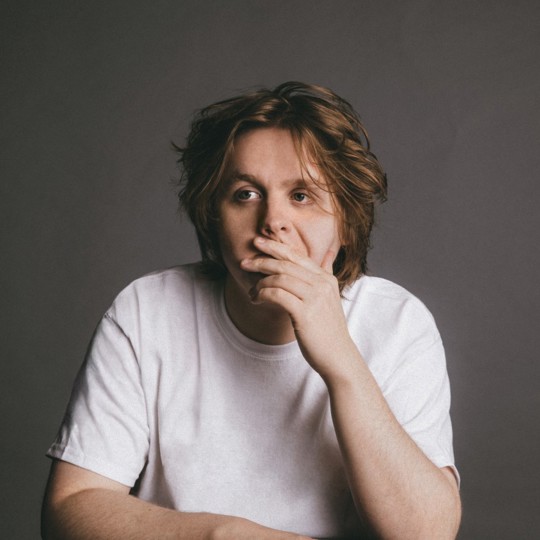 ---

Lewis Capaldi reveals his most influential albums of all time
The best selling album artist of the year so far, and official National Album Day champion, Lewis Capaldi, gives us an exclusive insight into the albums that have shaped his career.
He chose us 10 of his most influential albums that have sound tracked his life to date. And here they are: 
The Maccabees - 'Given to the Wild' – The Maccabees are one of my favourite bands, possibly of all time! Definitely my favourite album of theirs as well. Absolutely gutted when I found out they broke up, there goes the dream of my collaboration - hopefully they get back together at some stage for some shows!
Paolo Nutini - 'Caustic Love' - he's been one of favourite artists for as long as I can remember, and when he released this album it was a real game-changer for me in terms of songwriting. It was the first time I realised what soulful pop music could be. He's been a big inspiration for me & has been really supportive the past year or so since things started getting crazy. 
Kings of Leon - 'Aha Shake Heartbreak' - again one of my favourite bands of all time, absolutely incredible live & this album was the first I heard of theirs. His vocal is flawless throughout & one of the last big international guitar bands. Love the whole story about how it was mixed with one of the old Beatles mixing desks taken from Abbey Road in London.   
Oasis - 'What's the Story Morning Glory' - another album I've listened to what feels like a thousand times, one of those proper coming of age moments when you listen to it back to back. Also some of the best modern songwriting about, so many hits.  
Arctic Monkeys - 'Whatever People Say I Am That's What I'm Not' - another fucking incredible front man, I love the way they evolve between each of their albums. Alex is effortlessly cool & this is them at their very best - everything about it from the music, to the artwork & the entire visual creative they made around it is class. Another one of my favourite bands I listened to on repeat growing up.
Kanye West - 'Beautiful Dark Twisted Fantasy' - the album that actually got me into hip hop and rap - I'd never listen to it before - I think it was the song 'Monster' which did it for me, I remember thinking that some of the things he was saying were just fucking outrageous!
Bill Withers - 'As I Am' - I love that as well, the first song I heard off that was a song called 'Harlem', because me and my friend liked techno and we were listening to a Jasper James back to back thing on Soundcloud and they played 'Harlem' at the end of it and I fucking loved it.
The Beatles - 'Abbey Road' - tough choice between this and 'Let it Be' but will leave it here haha.
Bob Dylan - 'Bringing it All Back Home' - a brilliant album, actually the first album I ever bought was a compilation CD of his music - it was like a red cover with 'Dylan' painted in black which was so fucking cool.
Fleetwood Mac - 'Rumors' - one of my favourite albums, my parents used to always stick that on for long drives when we'd go from Glasgow to the South of France when we'd go caravanning - of course - and yeah they'd always keep playing Fleetwood Mac constantly whenever we were on those drives.
Lewis also said: "Absolutely buzzing to be part of National Album Day! Unreal to have finally released my debut album this year & find out that not everyone hates it! On the whole, I'm very proud of it, although I won't lie there are probably a few stinkers on there, but I'm only human. Hope you don't hate it but if you do don't worry, it's only my life's work."
Here's a taster from the albums he selected: