---

National Album Day announces Bowers & Wilkins partnership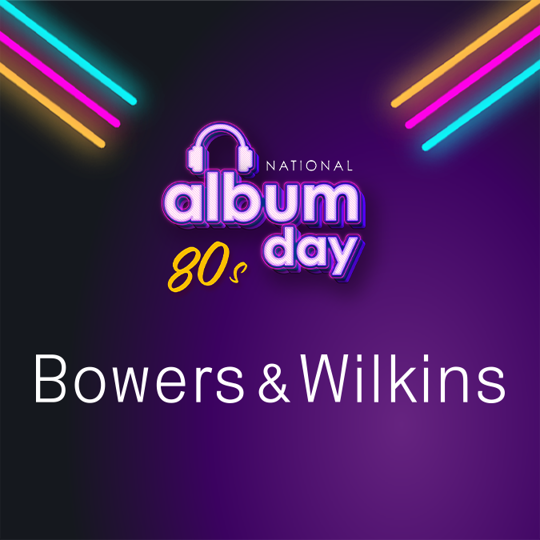 ---

National Album Day announces Bowers & Wilkins partnership
National Album Day today announces a collaboration with premium audio brand Bowers & Wilkins to celebrate the love of music, the album format and the importance of a higher-quality listening experience for music fans. 
Bowers & Wilkins will support National Album Day on October 10th 2020, and will be joining in across activities for the celebration. 
Founded in Worthing on England's south coast in 1966, Bowers & Wilkins has been transforming customer expectations in home, automotive and personal audio for decades. Throughout that time, music has been
at the heart of everything it does. In addition to being highly regarded by music fans the world over, the brand's market-leading loudspeakers are also used in many of the world's most famous recording studios.
Dave Sheen, Executive Vice-President of Product, Brand and Strategic Partnerships said:
"Bowers & Wilkins have been delivering category-defining sound for over 50 years and, throughout that time, music has always been at the heart of everything we do. Everyone at Bowers & Wilkins is a passionate music lover, and it's that passion that drives us to create the finest audio products possible. We want everyone to experience music the way it should be – as the artist intended."
Geoff Taylor, Chief Executive BPI, BRIT Awards & Mercury Prize, said:
"As the BPI continues to build its role promoting British music at home and abroad, we are delighted to welcome Bowers & Wilkins to our family of events as a valued supporter of the recorded music community. The Hyundai Mercury Prize, National Album Day and The Record Club all celebrate the album as the ultimate expression of an artist's creativity, while Bowers & Wilkins enables them to tell their stories in the highest possible audio quality. We look forward to working together to bring those experiences to more music fans."