---

National Album Day Boosts Vinyl LP Sales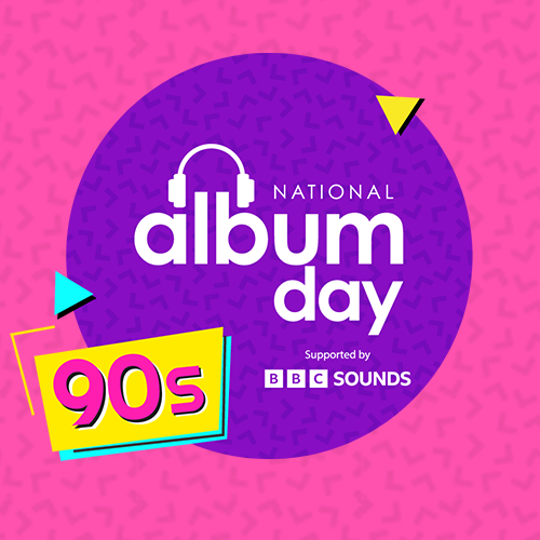 ---

National Album Day Boosts Vinyl LP Sales
The UK albums market enjoyed  a welcome boost over the weekend with vinyl LP sales rising 50% over the prior Saturday during National Album Day thanks to a series of re-issues to tie in with this year's 1990s theme.
Celebrating the art of the album, the sixth edition of the annual event took place on Saturday, 14th October and was jointly organised by the BPI, the representative voice for the UK's world leading record labels and music companies, and ERA, the UK's digital entertainment and retail association representing music retailers and digital services.
Presented in association with audio partner Bowers & Wilkins and broadcast partner BBC Sounds, the event marked this year's theme of the 1990s with an extensive programme of activity. BBC Radio 2 dedicated almost its entire day's output on National Album Day itself to music from the decade, while the NAD was also featured on the BBC One Show, and coincided with the acclaimed BBC 2 three-part series First Ladies of Hip Hop.    
Other support included an evening at the V&A in South Kensington, London where artist Goldie was interviewed about his albums and creative journey; Rough Trade hosting an in-conversation with Tricky and Steve McQueen; Tim's Listening Party linking up with OMD and a Classic Album Sundays session with James in the Royal Albert Hall's Elgar Room.
More than 40 classic albums from the 1990s were also released or re-issued in limited editions on a mixture of vinyl and CD by artists including Blur, Catatonia, Dannii Minogue, Eternal, Jeff Buckley, Leftfield, Melanie C, Paul Weller, REM and Stereophonics, as well as by The Corrs, Gabrielle, Shola Ama and Tricky who served as 2023 National Album Day ambassadors alongside Declan McKenna and Extreme lead guitarist and songwriter Nuno Bettencourt. These albums were available in participating UK independent stores, HMV, Amazon and other retail destinations, and could be streamed also.
Based on Official Charts Company data, the National Album Day titles helped to increase vinyl LP sales last Saturday (14th October) by 51% in the UK compared to the previous Saturday. Nearly half of the 40 biggest-selling vinyl titles over last weekend were exclusive National Album Day titles, led by Modern Life Is Rubbish by Blur, Girl by Dannii Minogue, Grace by Jeff Buckley, Wild Wood by Paul Weller and Automatic For The People by REM..
A Spokesperson for National Album Day said:
"From Britpop and Girl Power to ground-breaking trends in genres such as dance, rock, rap and hip hop, the 1990s was an exceptional era for music, so it's fantastic that this year's National Album Day has enabled fans to reconnect with some of their favourite albums from the decade or make new discoveries. The popularity of the theme is underlined by the uplift in vinyl sales thanks to the incredible array of classic albums that were re-issued or appeared for the first time on the beloved format.
"Coupled with this was activity around the event to celebrate the art of the album, including with our partners Bowers & Wilkins and BBC Sounds. The day would have also not been possible without the support of our artist ambassadors, record labels, distributors, retailers and digital services, and everyone who helped to make it such a fantastic success – we thank them all."
The 2023 edition of the annual spectacle included a two-hour programme broadcast by BBC Radio 2 on the day and hosted by Steve Wright which counted down the 40 most-streamed albums of all time from the 1990s. Led by Oasis's (What's The Story) Morning Glory and Definitely Maybe occupying the top two positions, this was the central plank of an almost full day of programming on the BBC network dedicated to National Album Day. Shows throughout the day featured music from the decade, supported by guests including Betty Boo, Marc Almond and Louise Wener from Sleeper. Meanwhile, a BBC Sounds Collection dedicated to National Album Day and still available to stream includes 1990s themed content featuring artists such as Fatboy Slim, Jamiroquai, Moby and Shania Twain.
Other National Album Day activity included Oasis sharing a new lyric video for Listen Up, the B-side to the group's single Cigarettes & Alcohol and part of the 25th Anniversary Edition of their B-sides collection The Masterplan, which will be released on 3rd November.