---

National Album Day will return for its second year on Saturday 12th October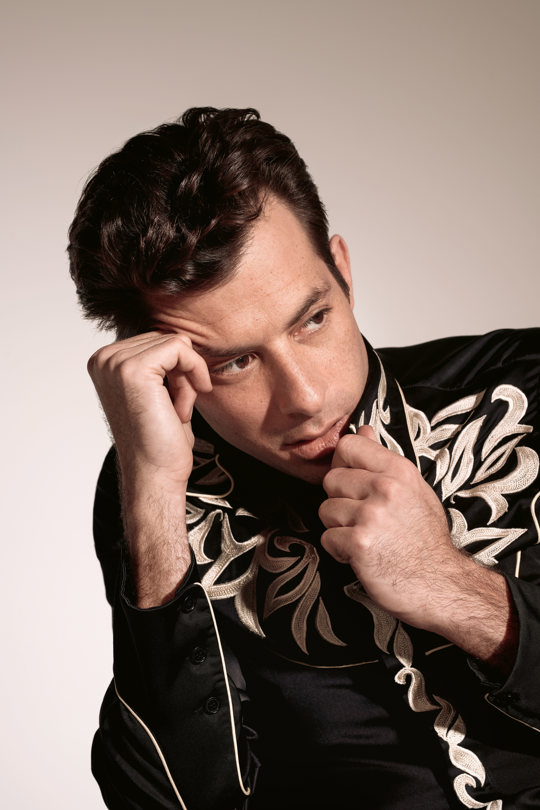 ---

National Album Day will return for its second year on Saturday 12th October
You heard it here first, National Album Day is set to return for its second year of celebrations on Saturday 12th October. So put it in your diaries and get ready to start sharing your favourite albums with the world.
For 2019 there will be a series of events and activities across the nation in the week run up as the British public celebrates their love of the album as a body of work.
This year's theme is Don't Skip, exploring the benefits of taking time out to listen to an album from start to finish. Not limited to chillout or relaxation genres – simply letting your favourite albums be the antidote to the fast-paced and hectic lifestyle of the modern world!
And we have four amazing Album Champions to represent the diverse talent that is born and bred in the UK as well as reflecting the culture and spirit of four different British cities.
Lewis Capaldi - No.1 artist and BRITs Critics Choice nominee
Mahalia - BRIT Awards nominated
Elbow - Mercury Prize winning band
Mark Ronson - International Musician/ Producer and Grammy, BRIT and Academy Award recipient
Be a part of the national conversation and join us in sharing the albums you #DontSkip by posting to socials tagging us @AlbumDayUK and using the official #DontSkip hashtag.
National Album Day Album Champion, Lewis Capaldi, said:
"Absolutely buzzing to be part of National Album Day! Unreal to have finally released my debut album this year & find out that not everyone hates it! 🎉 On the whole I'm very proud of it, although I won't lie there's probably a few stinkers on there, but I'm only human. Hope you don't hate it but if you do don't worry, it's only my life's work."

National Album Day Album Champions, Elbow, said:
"Some artists see the album as a collection of short stories, we see the album as a novel.  Songs are often included or omitted on account of the balance of the overall record rather than on their individual merits.  We looked forward to our B-sides album from the day we wrote our first B-side and we had its title, 'Dead in the Boot', very soon after we titled the first album 'Asleep in the Back'.  
"In the way that my dad measured time by what car he was driving and not by age of any of his 7 children, we all measure what has happened to us in our adult life by what point we were at on what album. Each of the albums is the memory of a million decisions made together over many years, but you can boil the whole thing down to one single question that we ask each other every single day "What do you want to hear next?" To suggest the album is under threat because of playlists is to suggest that movies will disappear on account of television, they are two completely different things." 
National Album Day Album Champion, Mahalia, said:
"I've been an 'album girl' ever since I was a kid. I've always been more interested in a 40 minute listen over a 4 minute one. I think it came from the way my parents used to play music around the house and put on different albums at dinner, when I really got into listening to full projects whilst eating together and talking about our days. I found it comforting then and I still do now.
"I see myself as an 'album artist, which in my world means timeless music that you don't skip past. I want to make whole pieces of work that other little girls like me find comfort in listening to; a 40 to 60 minute dreamland where they can be away from the world. That's why I'm supporting National Album Day. Streaming has changed everything. I want the kids younger than me to feel about albums how I did."
National Album Day Album Champion, Mark Ronson, said:
"The other day I was feeling down, wandering through Brooklyn with no direction home, and I happened across the WFMU record fair. I spent A LOT of my 20's in record fairs, but hadn't been to one in a while. Instantly the sight of all the records, mostly in bins, some tacked onto make-shift cardboard dividers, lifted my entire mood. The infinite possibility of stumbling across some random 60's psych record or a rare soul record I had never heard of felt so invigorating. All the dealers with their crazy, wildly nerdy knowledge. This community of people who existed around this one thing – the album. I was so happy to be a part of that.
"To care so much about one thing. The album has brought me pure joy since I was old enough to remember. I don't think it will ever stop doing that." 
Give us a follow to keep up with announcements @AlbumDayUK and use the hashtag #NastionalAlbumDay to tell us about the albums that mean the most to you!