---

One of the first NAD events will be held at the Royal Albert Hall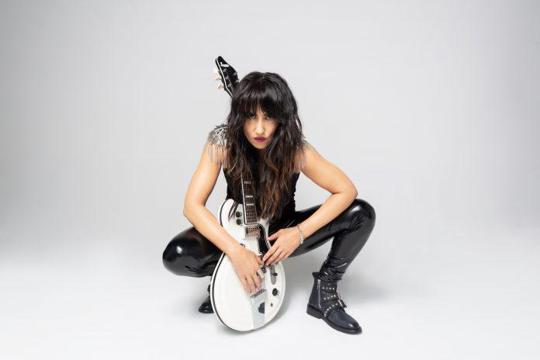 ---

One of the first NAD events will be held at the Royal Albert Hall
"KT Tunstall's enchanting approach to music offers emotionally connecting intensity through its gripping lyrical bite and heartfelt melody." 
Almost 15 years on from the release of her debut album Eye to the Telescope, Classic Album Sundays is delighted to be joined by KT Tunstall at The Royal Albert Hall's Elgar Room on Sunday 7th October 2018 to launch a week of events celebrating the first event for National Album Day. 
KT will talk to Colleen 'Cosmo' Murphy about  the albums that influenced her early career, the stories surrounding creation of her debut album and it's lasting impact on her musical career. The interview will be followed by a full album playback, followed by a Q&A in which the audience will get the opportunity to ask questions of their own, wrapping up with KT signing copies of her brand-new album 'WAX'.
KT Tunstall's debut album Eye to the Telescope has had a remarkable shelf life as its popularity and critical acclaim grew steadily year by year. After its release in 2004, the LP was nominated for the Mercury Music Prize in 2005. But it was her live performance at this event and appearance on The Jools Holland Show that catapulted KT into the public spotlight. She would go on to win the 2006 Ivor Novello Award for Best Song with 'Suddenly I See', the 2006 BRIT award for Best Female Solo Artist, and was nominated for a Grammy in 2007 for Best Female Pop Vocal Performance with 'Black Horse and the Cherry Tree'. The key to Tunstall's sound is her resonant and soulful voice, and the album's bold but never over-the-top production only serves to further enhance her songs. 
Time & Date: Sunday October 7th 2018 17:00 – 20:00 
Venue: The Elgar Room, Royal Albert Hall, Kensington Gore, Kensington, SW7 2AP 
Audio Menu: Installed by Infidelity and featuring Bowers & Wilkins