---

The AA reveal the albums people most love driving to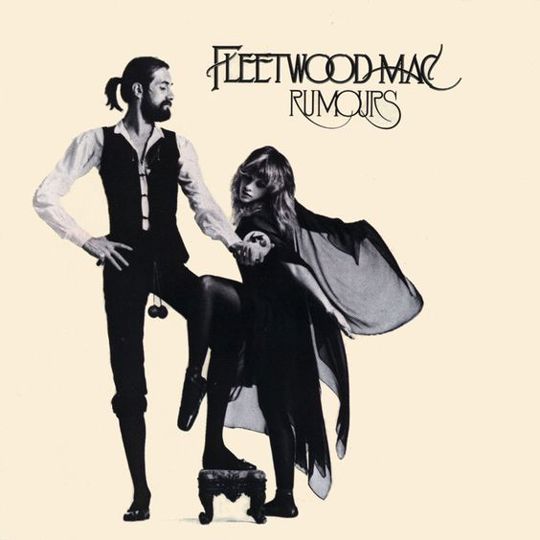 ---

The AA reveal the albums people most love driving to
Best Driving Albums
Fleetwood Mac's Rumours tops the charts
 Rumours by Fleetwood Mac has been voted the best album to drive to in a poll of over 20,000 AA members*.
The poll coincides with the first ever National Album Day which will be taking place on Saturday 13th October 2018. Throughout this week musicians, producers, songwriters, record labels and the public will be celebrating their mutual love of the album format.
This year is the 70th anniversary of the album. 
In the Populus poll, drivers were asked: 
13 October 2018 will be the first ever national album day. For many it's rare to get the opportunity to just sit and listen to a whole album but driving provides an ideal opportunity to do so, especially when driving somewhere on your own. Which classic album would you choose to listen to when driving alone?
The Top Ten were:
Fleetwood Mac           Rumours
The Beatles                 Sgt. Pepper's Lonely Hearts Club Band
Ed Sheeran                 divide
Paul Simon                 Graceland
Adele                           21
David Bowie                The rise and fall of Ziggy Stardust and the Spiders from Mars
The Beach Boys         Pet Sounds
Bruce Springsteen      Born to run
Elton John                   Goodbye Yellow Brick Road
U2                               The Joshua Tree
One reason why the 1977 album 'Rumours' tops the driving charts may be because one track is synonymous with motor sport. The Chain from Rumours became the theme tune to BBC 1 Formula One coverage in 1978 and was retained by Chanel 4 when they began F1 coverage in 2016.
There were some variations within the age groups but Fleetwood Mac's rumours made the top two across all age groups.
18-34 year olds                                                                           Playing time
#1           Ed Sheeran – divide (19%)                                                 46' 14"
#2           Fleetwood Mac – Rumours (9%)                                        39' 43"
#2           Greatest Showman soundtrack (9%)                                  39'51"
35-54 year olds
#1           Fleetwood Mac – Rumours (12%)
#2           Ed Sheeran – divide (8%)
#3           U2 – Joshua tree (7%)                                                        50'11"  
55-65+ year olds
#1           Fleetwood Mac – Rumours (15%)
#2           Beatles – Sergeant Pepper (10%)                                      39'52"
#3           Paul Simon – Graceland (8%)                                            42'58"
For the older age group 'Pink Floyd' as the artist was also popular with most opting for 'Dark Side of the Moon' or 'Wish you were here'.
Interestingly older drivers were more likely not to listen to an album while driving than younger drivers -  perhaps counter-intuitive in the age of streaming.
I wouldn't listen to an album while driving:
18-24    10%
25-34     11%
35-44     13%
45-54     12%
55-64     14%
65+         29%
Commenting, Edmund King, AA president (and owner of all the Top ten driving albums) said:
"The car can be the perfect environment for listening to these classic albums. You can select an album to reflect your journey, mood or indeed type of car you are driving.
"Driving down the Pacific Coast Highway in California in a convertible Mustang accompanied by The Eagles 'Hotel California' album is perhaps my perfect combination.
"Ed Sheeran's 'divide' might be the perfect album to drive from Ipswich to Cambridge as it takes approximately 46 minutes, according to the AA route planner, which is the same length as the album. When 'Castle on the hill' comes on perhaps drivers should refrain from driving at ninety down those country lanes.
"Elton John's 'Goodbye Yellow Brick Road' would last you the 76.20 minutes from Chipping Camden to Hereford perhaps in a beaten-up Saab.
"Playing an album can help reduce boredom on long journeys but is there an ideal type of music to drive to?  Some academics** warn that up-tempo loud music may not be as safe as slower, quieter tracks. We are told that if music is above 60 beats per minute, listeners experience a faster heart rate and increased blood pressure which could lead to them taking more risks. Classical music may not be as fast as dance music, but the number of notes, combined with the repetitive crescendo and diminuendo can have the same effect.
"The driver blasting out Wagner's 'Ride of the Valkyries' may react in a similar way as the head-banger booming out Motorhead's 'Ace of Spades'. It is all down to the speed of the beat of the music. Luckily our driving Top Ten albums are all good and safe to drive to. We urge people to dust down their albums and enjoy a drive on National Album Day. The car can also be a good 'private' place to sing along to your favourite album tracks on your own or indeed in harmony with family or friends."
A spokesperson for National Album Day, said:
"Over a fifth of all music listening takes place in the car - so, as you discover new destinations when driving, you are just as likely to be discovering new music.  It's no surprise too that Rumours should have proved such a hit with AA members - it's a classic album, packed with anthemic numbers that are the perfect accompaniment to any long journey, not least The Chain - arguably motoring's most iconic song."