---

What does an 'album' mean?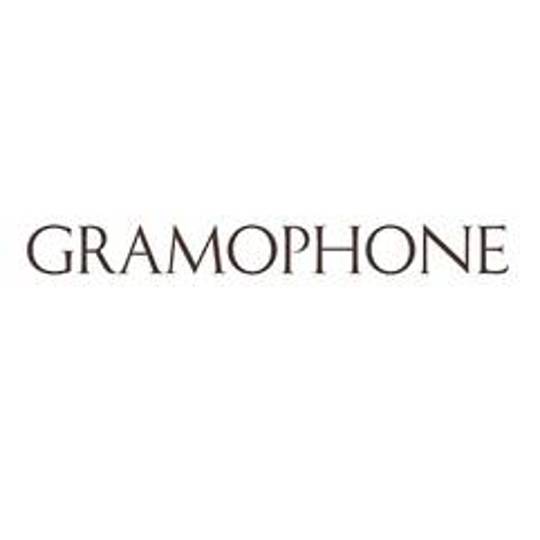 ---

What does an 'album' mean?
What does an Album mean to you? That's the question I asked in Gramophone back in the spring, before I was aware of the launch of the BPI/ERA's inspired initiative, National Album Day. That I was serendipitously thinking along similar lines as the UK's record industry body reflects, I think, something transformative that's going on in the way we listen to music today. We live in a streaming age, when a recording can be broken up, expanded, re-packaged, tracks excised or woven into a day-long playlist, music sliced, diced and spliced in myriad ways – all of which forces us to confront that opening question: what, indeed, does an 'album' mean? Why is it important? 
Archivists date the album back to the 1948 release of Columbia's first 12-inch vinyl, Nathan Milstein's release of Mendelssohn's Violin Concerto; the album was, gratifyingly, therefore born as a classical recording. But we might trace the roots of the term back further still, to when a set of 78s would be presented in a protective fold-out book – like a photo album, only with record sleeves instead of images. (And those of us who love music know that a sonic snapshot of a moment can be even more powerful than a picture: if a picture speaks a thousand words, music has the ability to speak a thousand pictures).
In subsequent years, however, 'album' was rarely used as a term in classical music. In pop and rock, of course, it came to mean a record which contained within it multiple songs, in a themed, unified concept. But as classical releases came to be dominated by, say, single symphonies, or perhaps a coupling of two concertos, or a complete opera, the term album was used less, and the format become the key descriptor – LP, CD, and so on. It's something I've started to change in Gramophone's pages. Firstly, and most prosaically, because when you're just as likely to be streaming on an iPhone as putting a CD into a player, it makes sense to reach for a format-neutral term. But secondly, and more importantly, because I think in neglecting the term 'album', something was lost. 
The term album evokes more than simply music caught on record: it evokes a thought-through planned journey, a story, a potentially profound moment of connection between an artist and a listener. Sometimes an album's power lies in the vision of a musician who, by placing songs or pieces of music together in a compelling way, seeking and communicating connections, can create something that becomes far greater than the individual parts. Sometimes that's planned – not surprisingly, albums of songs are often the best examples, the winners of the recital and vocal categories in this year's Gramophone Awards both offering emotional progressions through carefully planned programmes. But for a brilliant instrumental example – and to come bang up to date – consider the new album from the extraordinary pianist Igor Levit: a deeply personal project, it's a celebration of life forged from tragic loss, journeying through music by Bach, Schumann, Liszt, Wagner, Busoni and Bill Evans. Perhaps only the format of an album can give such a programme coherence, and turn it into a work of art you can return to and live with.
Sometimes a link emerges only afterwards. Take Barbirolli's pairing of Elgar's Cello Concerto and his Sea Pictures – the former with Jacqueline du Pré, the latter by Janet Baker. Two moving performances, from two artists whose lives took different turns, united on one extraordinary (and still best-selling) album. Sometimes such curatorial work has already been done for us by the composer, through the sweep of one single work. Glenn Gould's first, strikingly youthful set of Bach's Goldberg Variations embodied the spirit of both a maverick musician and the prevailing zeitgeist. His later set, recorded towards the end of his life, steeped in wisdom and reflection, is poignant in its own right but doubly so when heard in the context of the first recording. Both were - indeed are - perfect examples of the power of the album. Sometimes an album can capture a collaboration, distilling the never-to-be-repeated, heady spirit and camaraderie of a unique meeting of musical minds, preserved forever. Or even just the insight of an individual from the past, alone in the studio. Rostropovich with his cello, Horowitz with his piano, Menuhin with his violin. A record in both senses.
Preserved, yes, a record, of course: but never simply an artefact. Musicians often reflect on the transience of music-making, the transcendence of the never-to-be-repeated, live moment. Those can be extraordinary experiences, true; but albums offer something very different. By gifting us the opportunity to listen over and over again, an album grows with us, revealing new depths, speaking to us in different ways and at different times as our own lives evolve in the unexpected, complicated, difficult and beautiful ways that lives do. Regularly re-listening to the greatest albums, of whatever genre of music, isn't an exercise in mere repetition, it's part of a life-long and life-changing journey. That's what an album means to me.
Martin Cullingford, Editor, Gramophone Magazine.